I always (used to) tell my dad, "My wedding should be like a festival (thiruvizha)… Like a celebration…" It normally should be, right? I mean a wedding is when a family invites a new member into their home. It is when two families actually become one for the sake of two individuals. Of course it should be the place for all happiness. It should be where everyone feels the pain in their cheek from all the smiling and the pain on their feet from all the dance of joy.
It used to be. I guess! I mean my parents' time weddings seem to have actually genuine happy and fun stories. No candid picture but just memories. Those were also costly affairs but the cost back then would mostly be from the wedding hall which would need to accommodate all of their relatives and the food. There was no expensive wedding photographer, no 1 lakh rupees worth lehenga (my mom wore a cotton saree), no candid video, no unnecessary events (I mean when did sangeet start becoming a part of our tradition?) nothing of that sort. There were hiccups here and there. But then what event goes without one?
Since my father has been seeing all the wedding trends nowadays he assumed I was asking for a royal wedding. Nope!  I was asking for a gathering. Like a festival. Where people get together and have fun, be happy, have loads of smiles and laughs. I grew up in a nuclear family. Never had the chance to experience the fun side of a joint family. I don't have cousins who have dirty childhood secrets about me. Hell! I don't even have friends who stuck with me for that long. If I ever get married it will probably be just me, my parents and my brother. I don't have a huge crowd being happy for me. So I used to wish for that. I used to sit and watch songs where huge family crowd will surround the bride and groom and celebrate the wedding. I love such songs.
You sort of end up falling in love with the things you yearn for…
But my biggest question now is are any weddings actually just being a family gathering anymore? I mean sometime between then and now a huge change came up and weddings became a show off runway where each family competes to show who has the costliest outfit for the evening. Girls try to dress better than the bride and upset her. The stage decorations are brought out from movie sets. The loud music and the choreographed dancing. Seriously…
When did weddings start becoming such hectic affairs. Spending so much on photographers for what? You don't even frame that picture and hang it on a wall in your rented apartment because your landlord won't allow it. You end up either with a huge hole in your bank account or a huge debt. Both of which are not good. You feel upset during your wedding ceremony because the the makeup wasn't what you wanted or the stage decorations are not what you dreamt of. You have arguments as to which expense is from whom… You invest in a lehenga/sherwani which you will literally never wear because it is too heavy and too glitzy. I don't understand.
For whom are we putting this show? What do we get out of this? A wedding night where you are dead tired? A sangeet night where you are not enjoying because your 25000 rupees lehenga is tight and uncomfortable? A sleepy wedding ceremony because you have to wake up 3 hours earlier to get the makeup on? So while getting married all you think of is to go to bed and not experience the complete joy that you are about to enter a new relationship that is lifelong?
I mean wanting to look all nice and feel good on your wedding day is not a bad thing. But when did a wedding become such a circus that everything has to be cinematic and look like a red carpet event? That is what I am asking. Wear a pretty dress (which may or may not be pricey), have a lovely little crowd whom you know will only wish the best for you, have a private little wedding ceremony with your loved ones. Feels romantic right? Feel that love in the air. Instead of feeling imported flowers' pollens in the air… (Saw a lot of orchids at a wedding)
A marriage is supposed to be someone's private life. And a wedding ceremony is supposed to be a beautiful celebration. Why are we putting in so many add-ons and ruining the actual joy of it???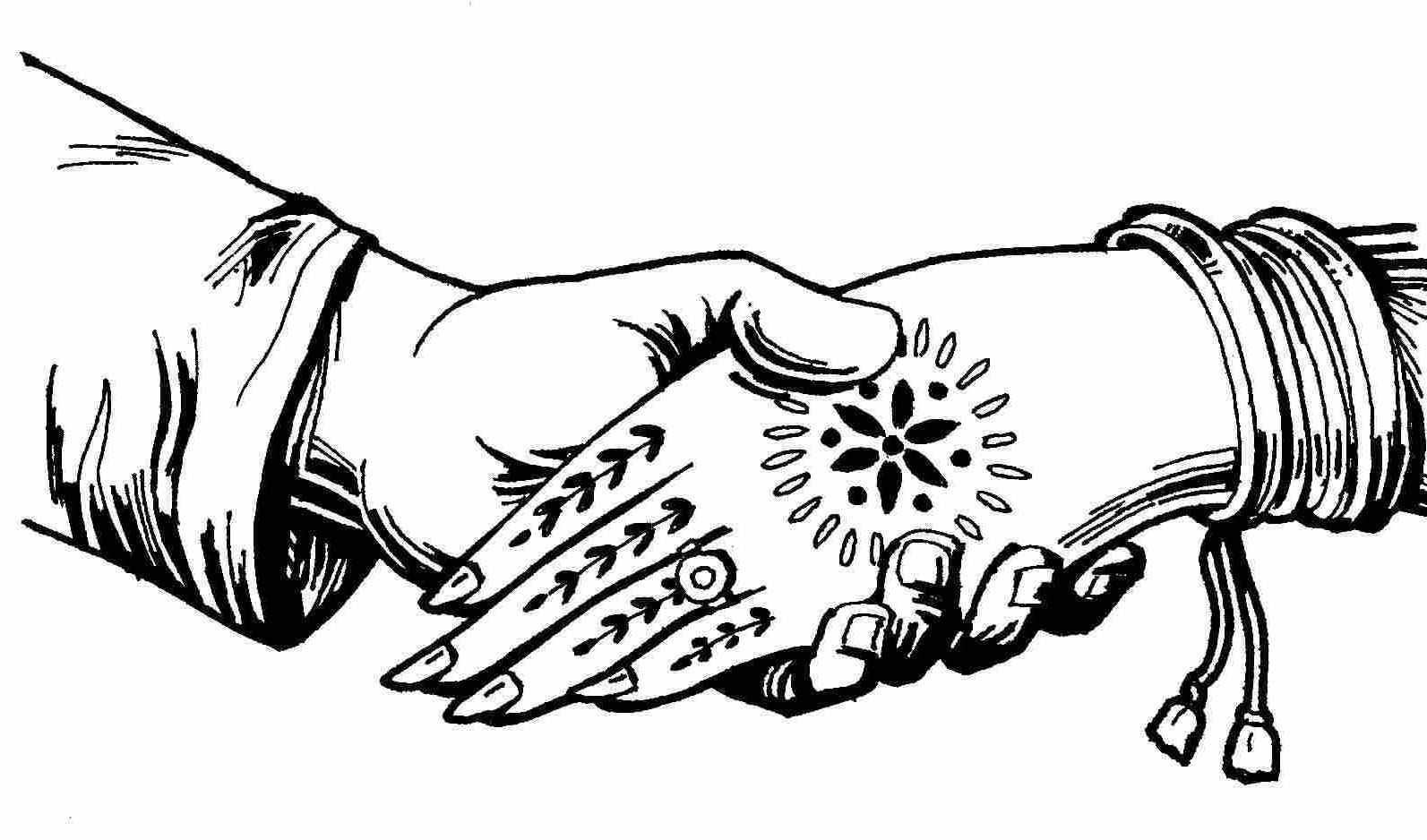 P.S: This is just my midnight pondering. Do not think I hate just extravagant weddings. I like them but I wonder why… Thats all. You are absolutely welcome to spend millions on your special day. No harm in it. Since I do not have such a kind of money I am thinking out loud..
P.P.S: I AM NOT GETTING MARRIED OF LOOKING TO GET MARRIED ANY TIME SOON. SO DON'T COME ASKING IF I AM….
Heres one of my favourite wedding songs…